Fund the continuation of the cleanup with The Ocean Cleanup

TM

sunglasses
THE SUNGLASSES
Our sunglasses are made from plastic we removed from the Great Pacific Garbage Patch during our operations in 2019. Designed in California by Yves Béhar and made in Italy by Safilo – this is probably the most stylish way you can help rid the oceans of plastic. And, should the time come, they've been designed to be easily recycled.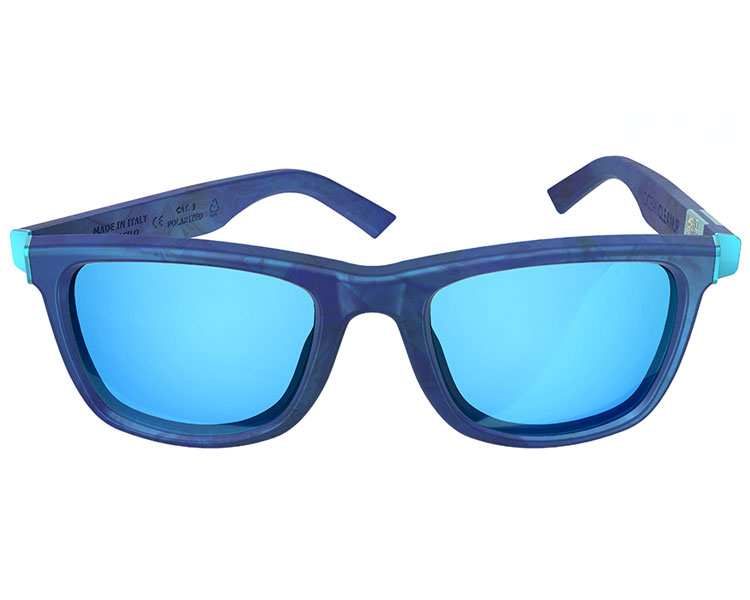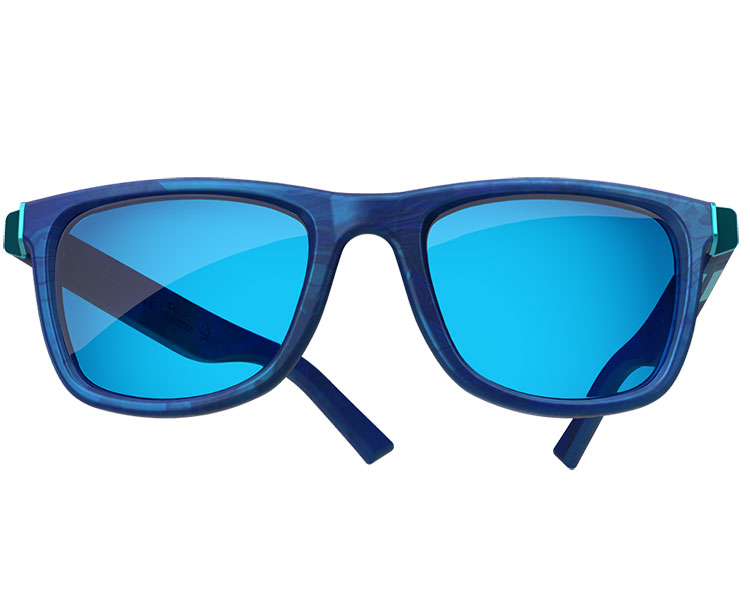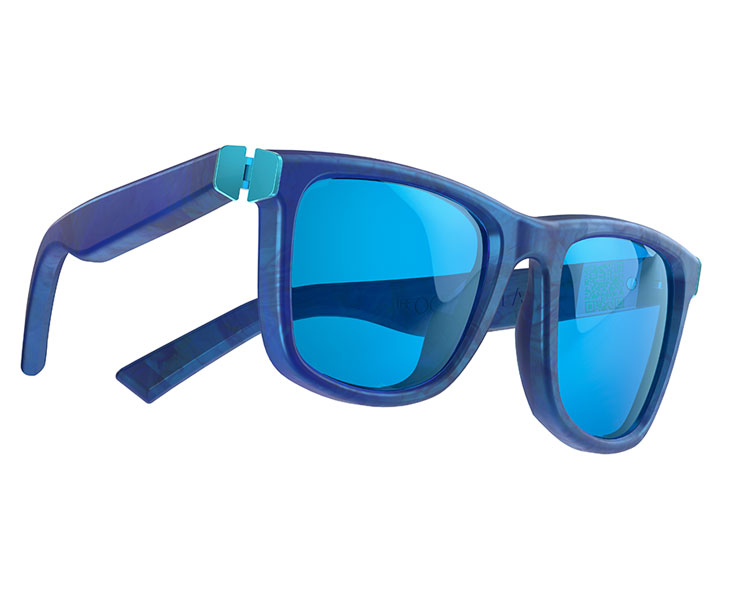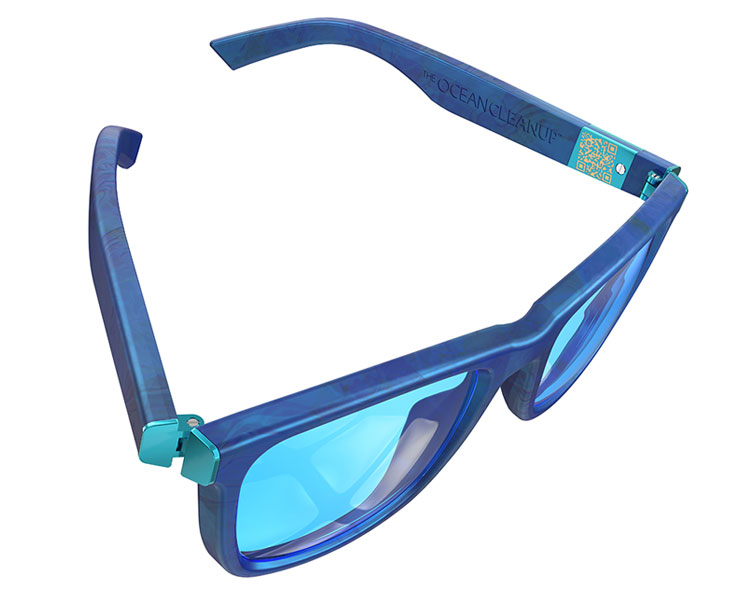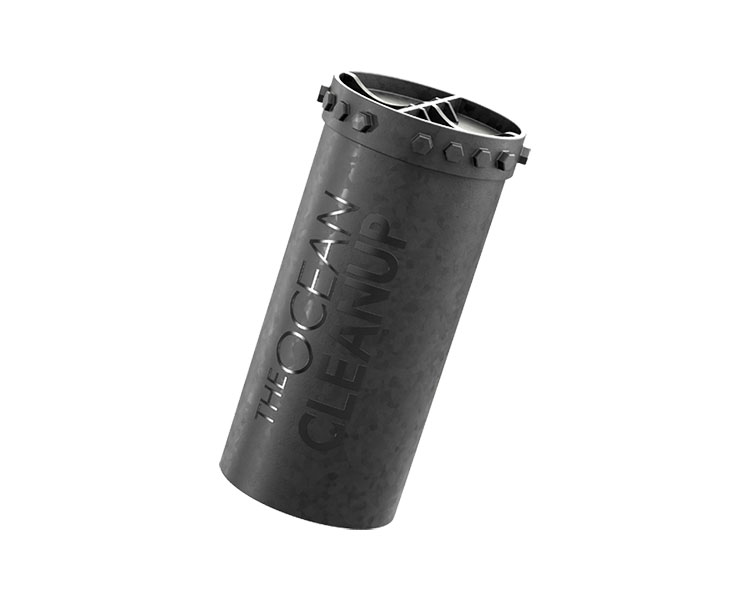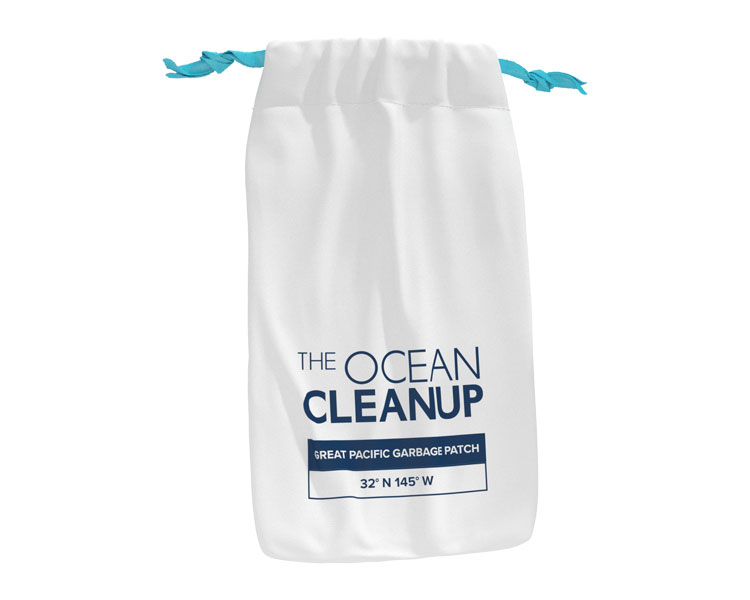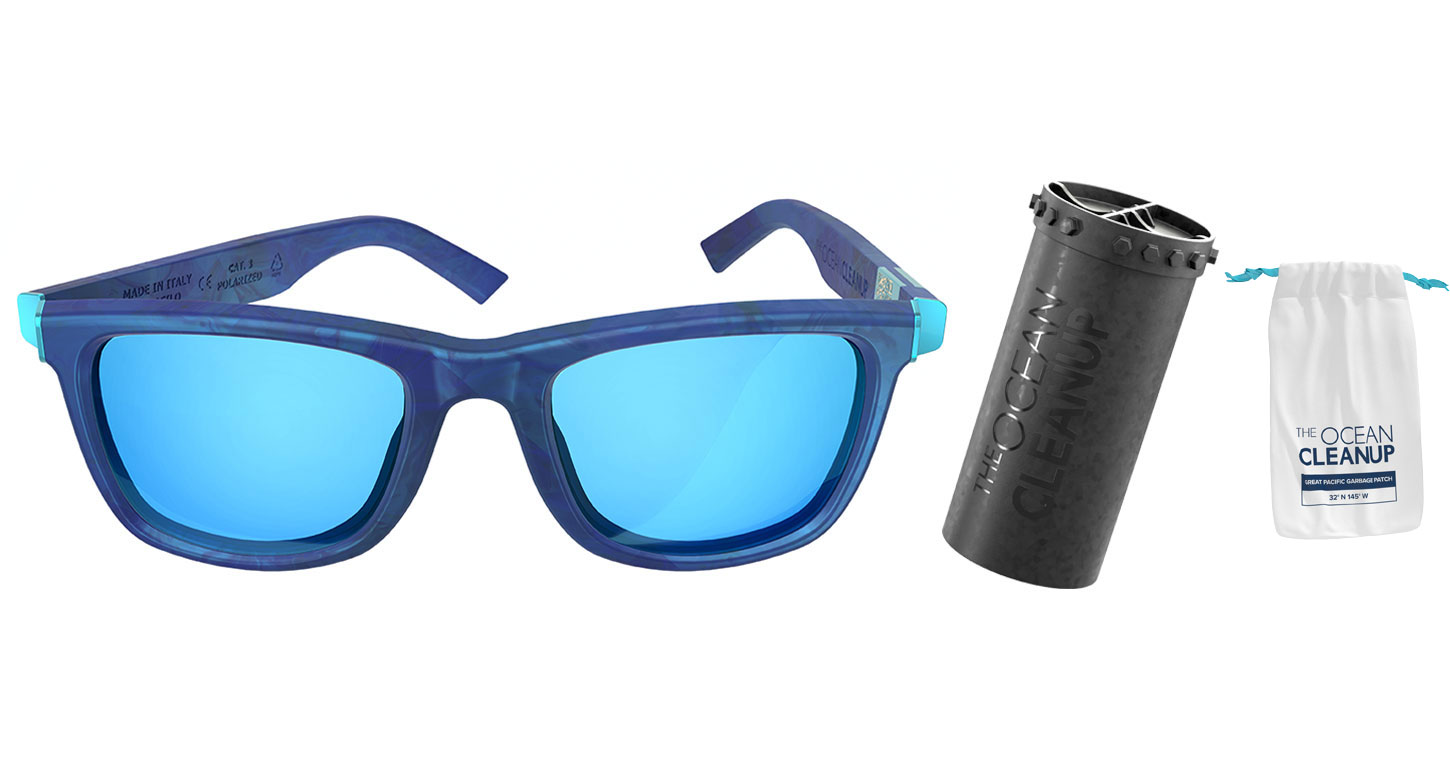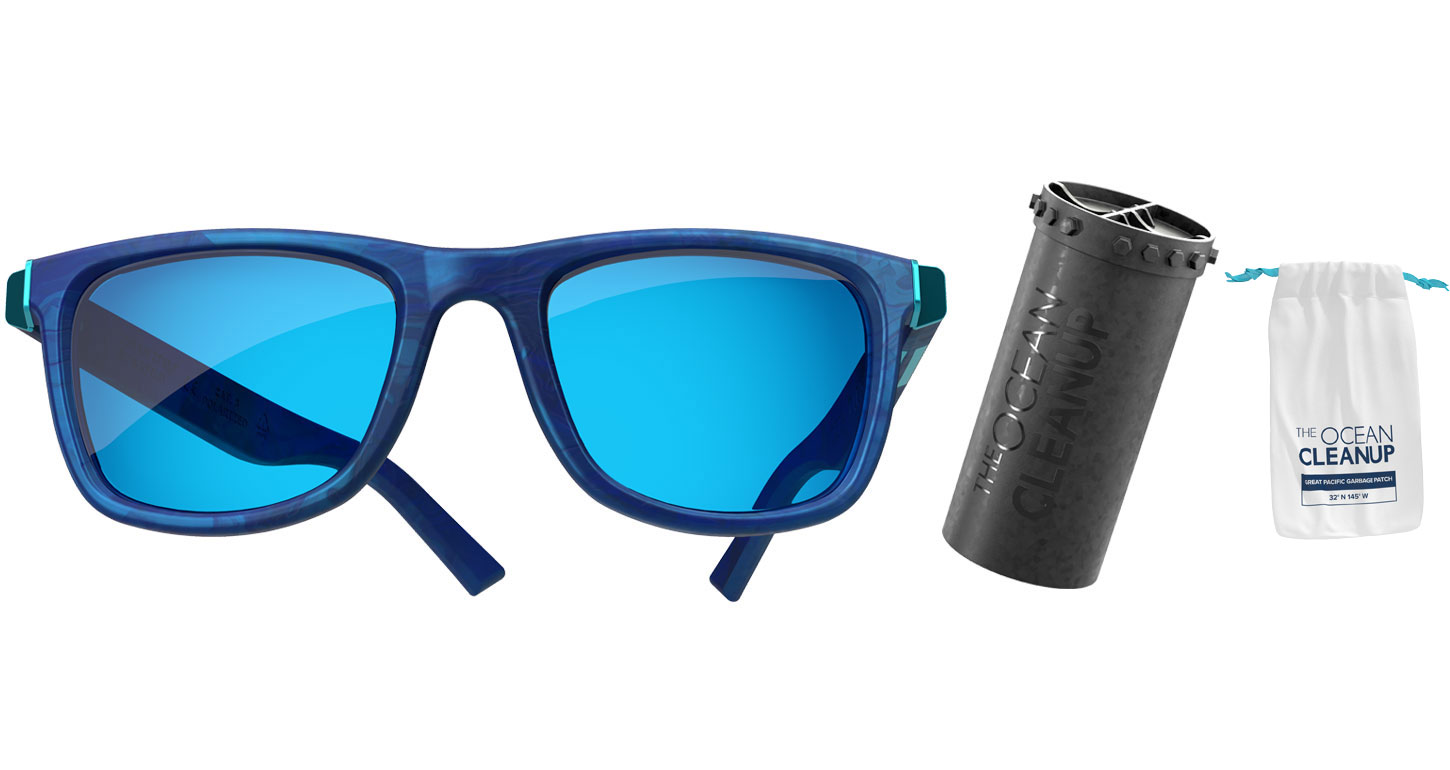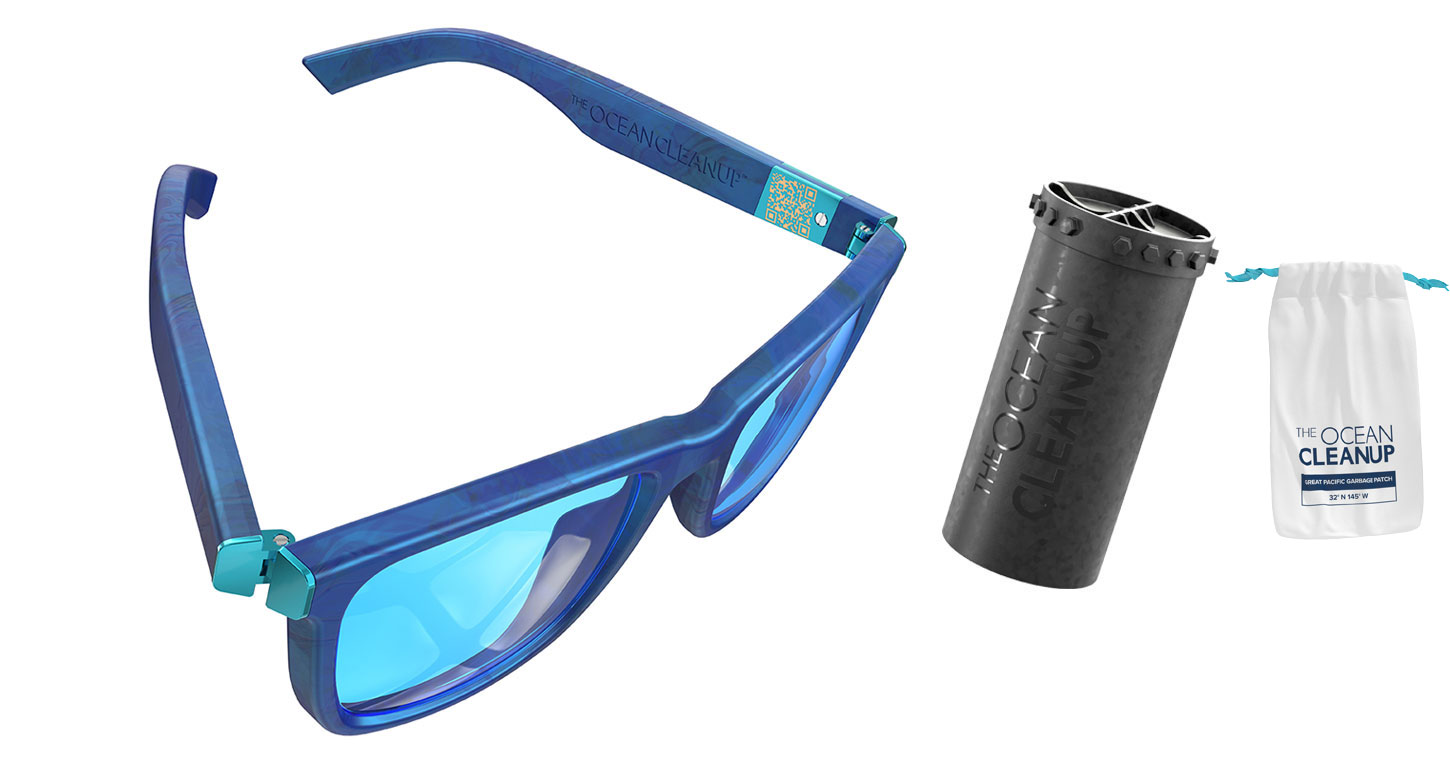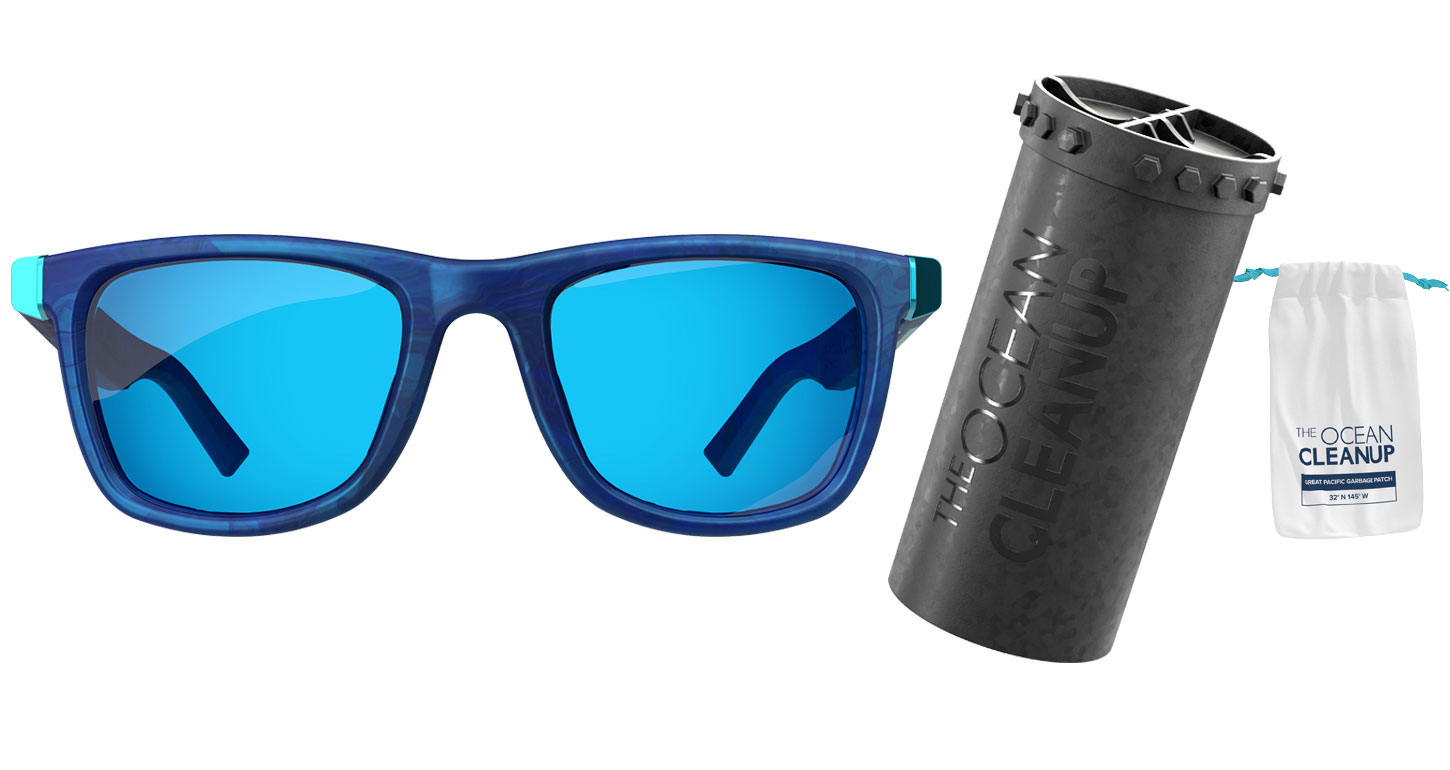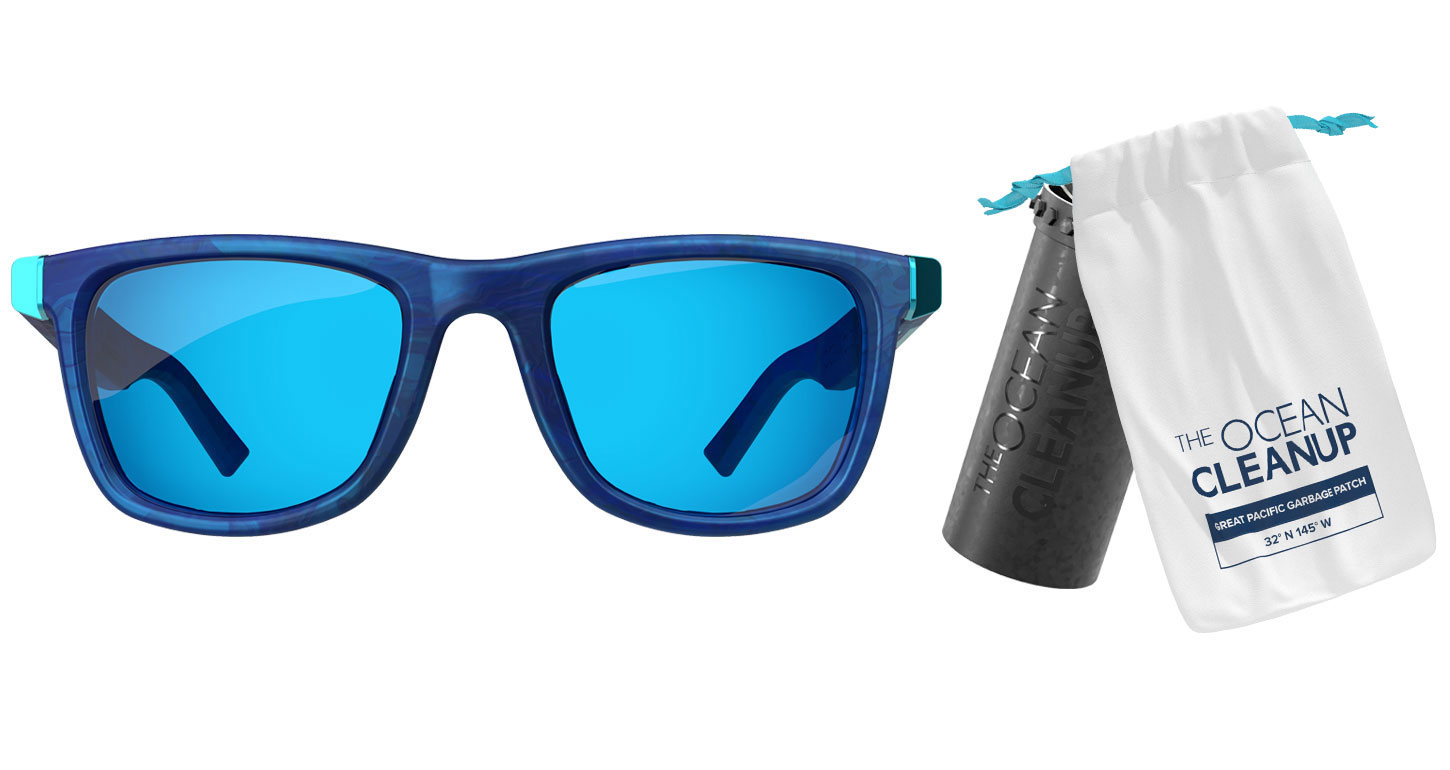 CLEANUP FRAMES
Designed to resemble the ocean and from the ocean: the frames are made with plastic certified to be from the Great Pacific Garbage Patch, caught during the System 001/B campaign in 2019.

LENSES
High-quality polarized lenses. They're the ultimate choice for comfort and protection during your activity of choice. The lenses are category 3 with UV 400 protection and can be switched to prescription sunglasses lenses by your optician.
HINGES
All metal parts, including the hinges, are made of strong and durable stainless steel. The special hinge design allows for easy disassembly, making recycling at end of life feasible for all separate parts.
YOUR QR CODE
Each pair features a unique QR code, allowing you to explore (and share with your friends) the origin story of the plastic used to make your sunglasses. By linking them with the QR code, you enable the lost & found feature that lets us connect them to you if someone finds them.
WILSON CASE
Recycled from our very own System 001, aka "Wilson" - this system will always have a special place in our hearts and now it gets a new life as the case for your sunglasses.
BIG BAG POUCH
The pouch carrying the sunglasses is styled like the big bags used to transport plastic from the Great Pacific Garbage Patch.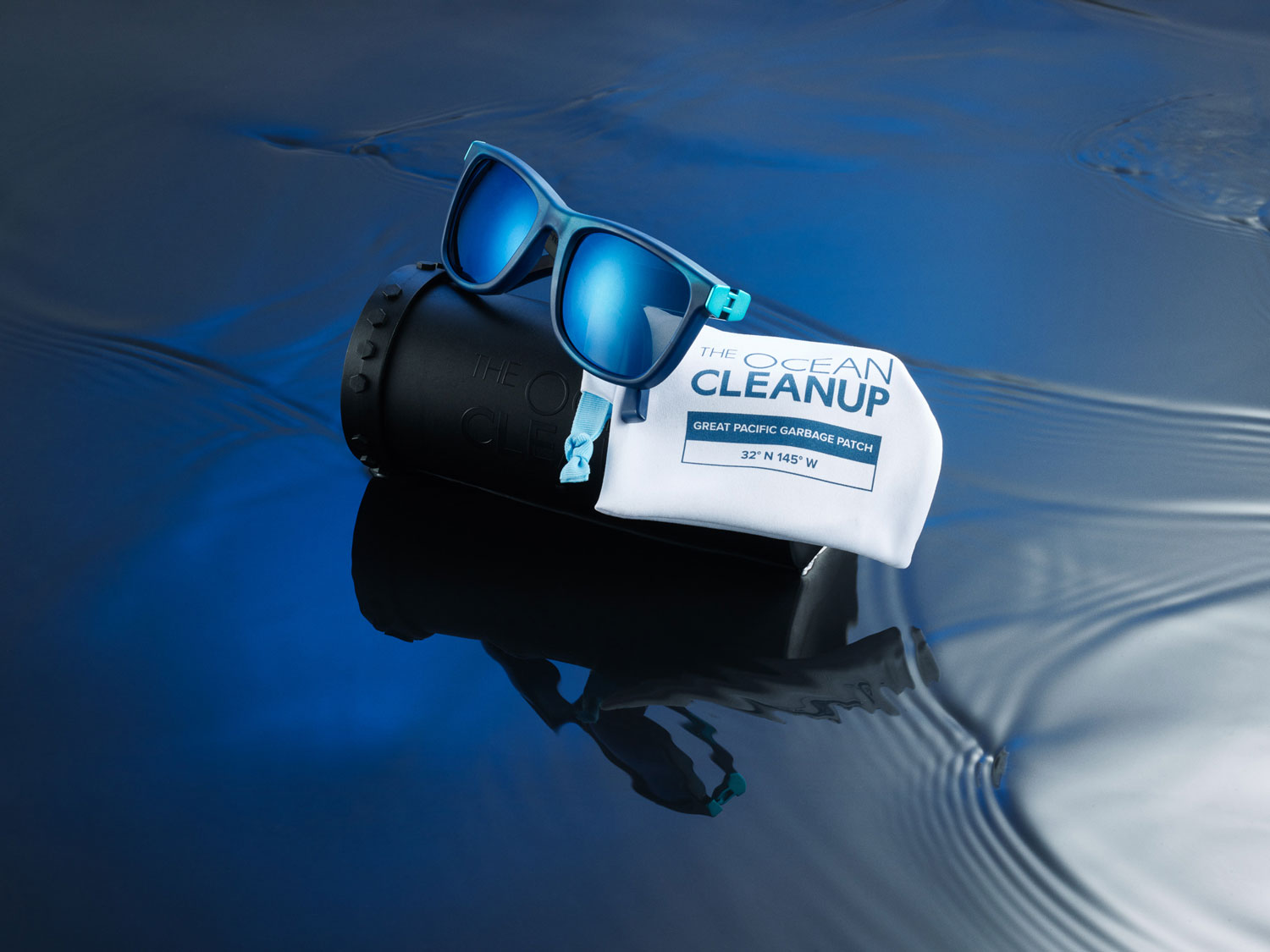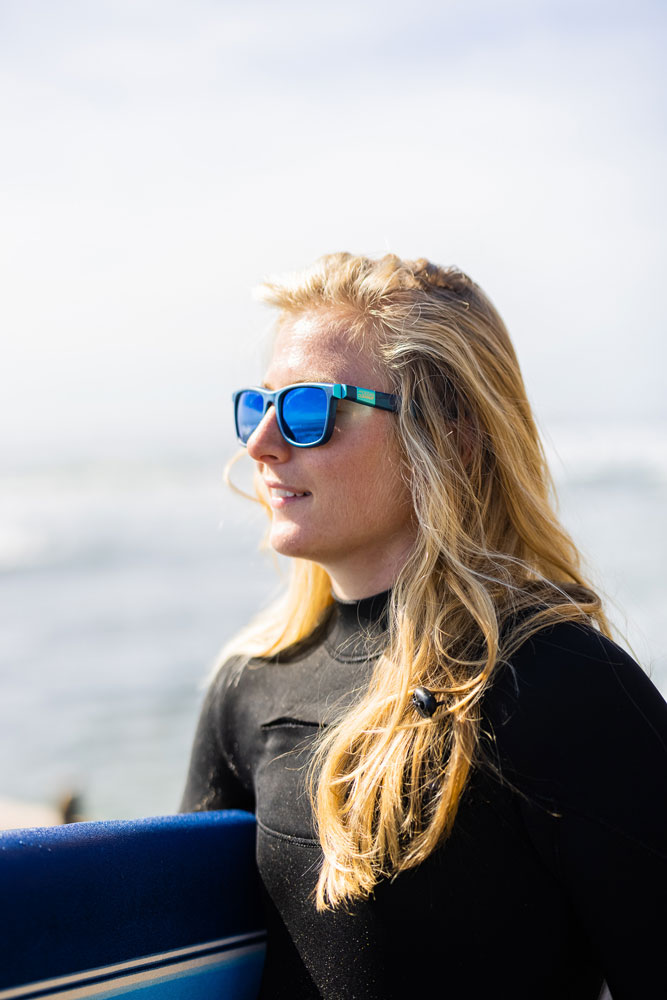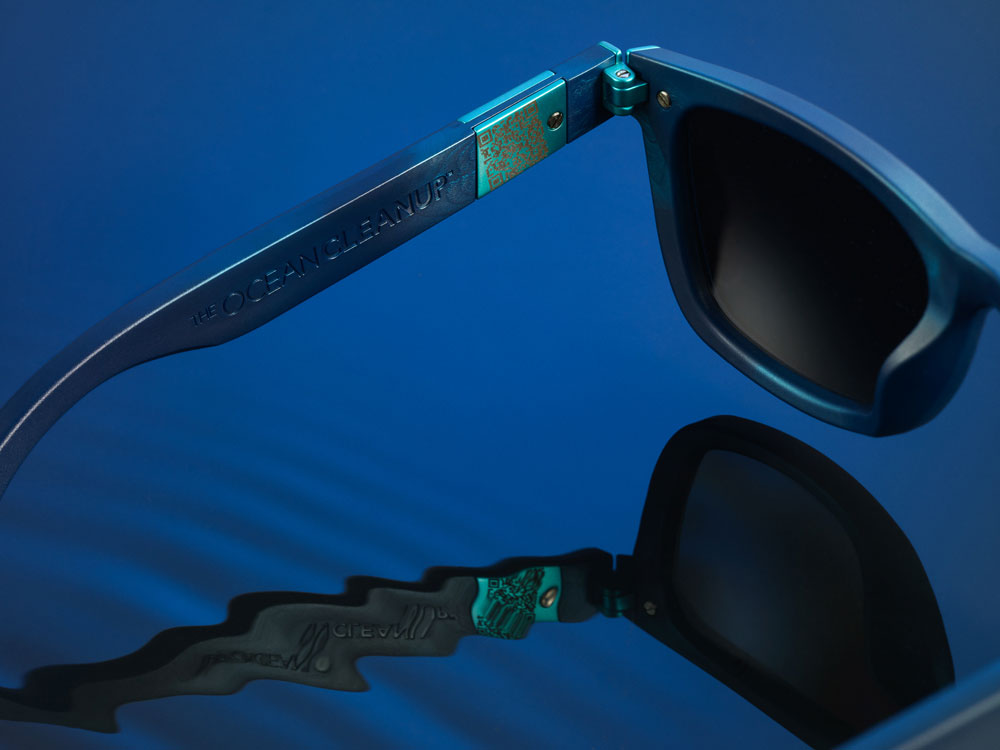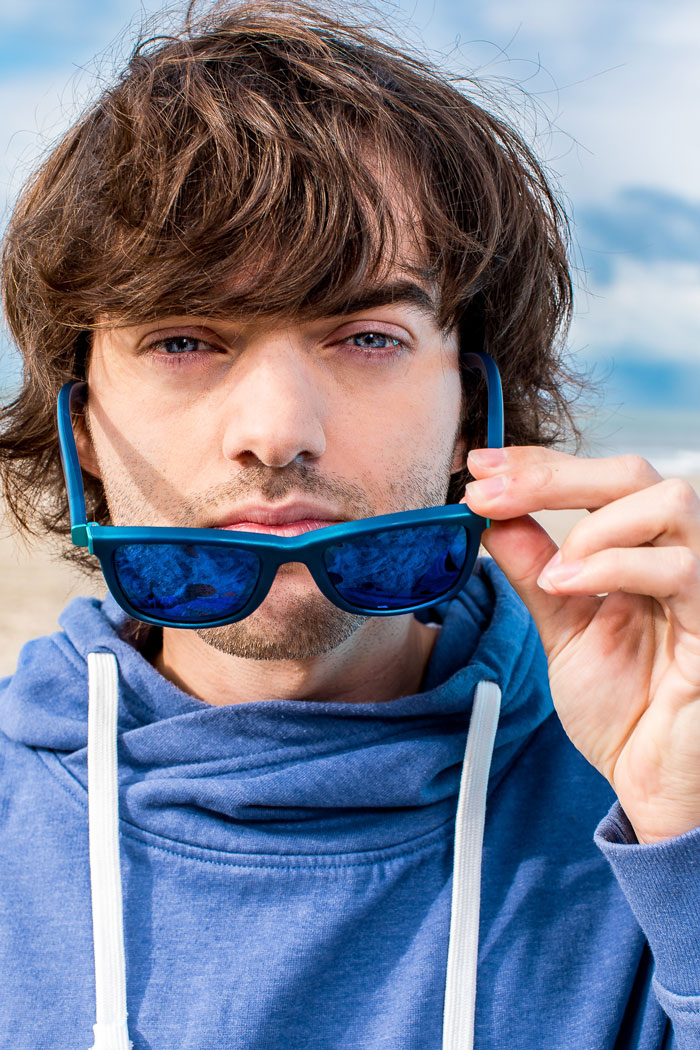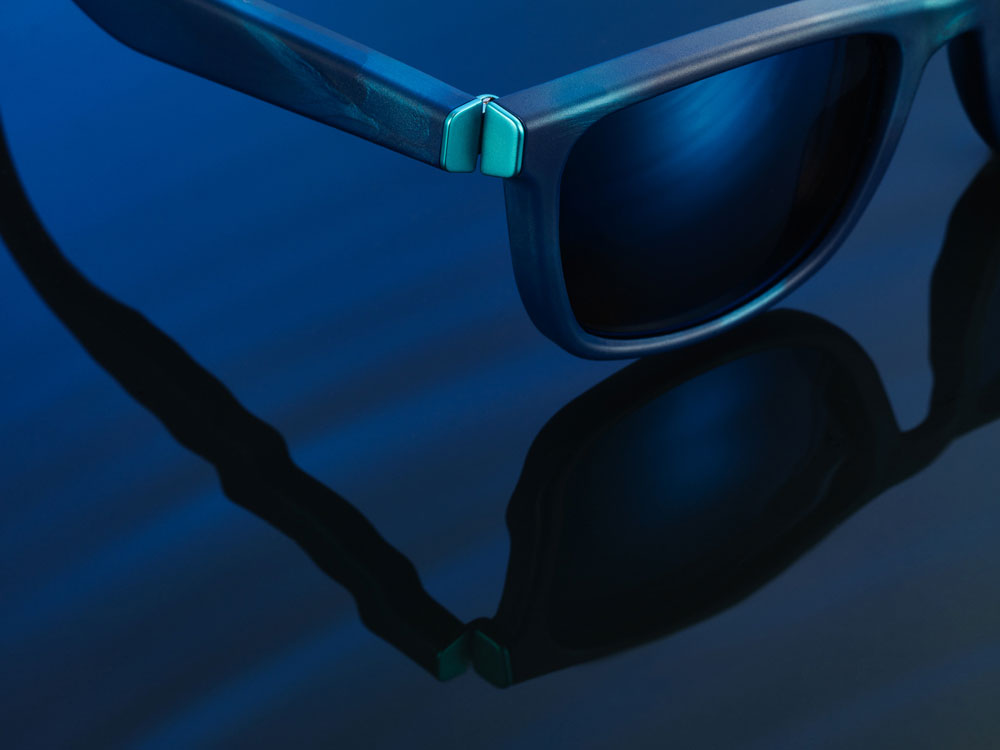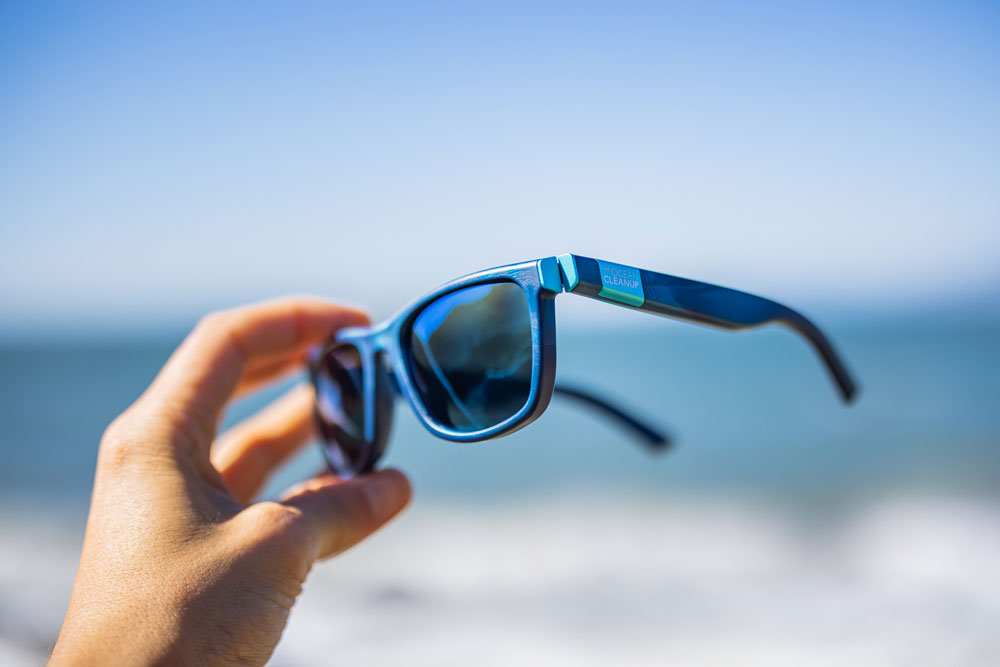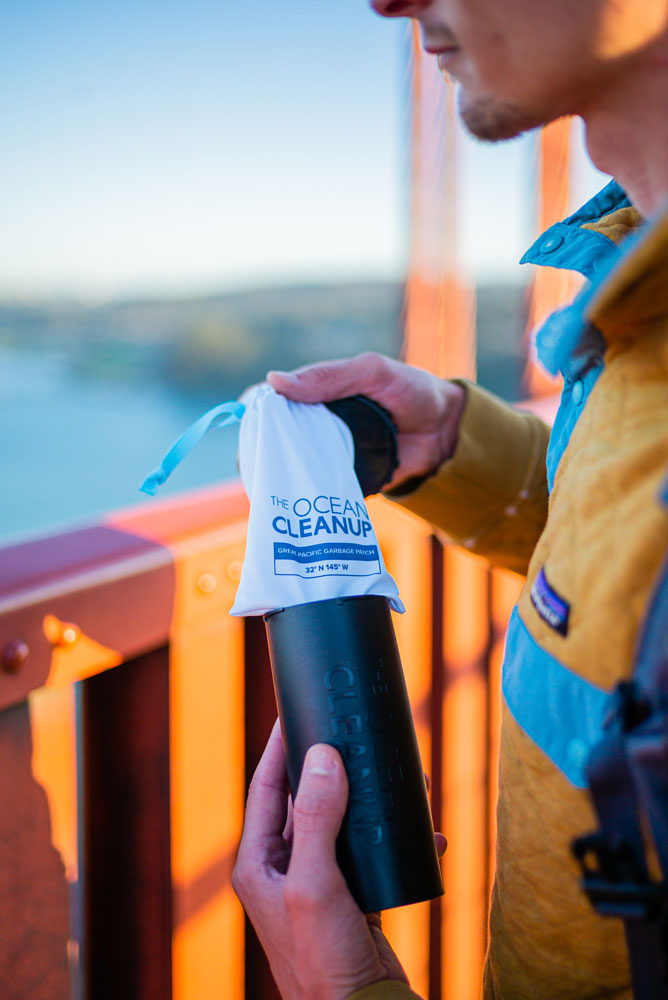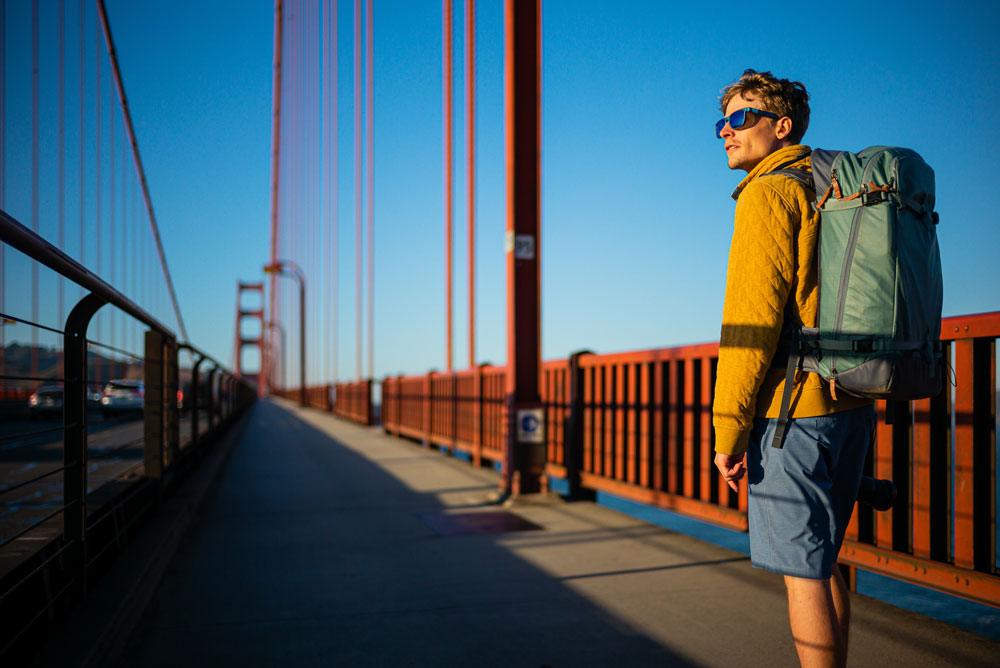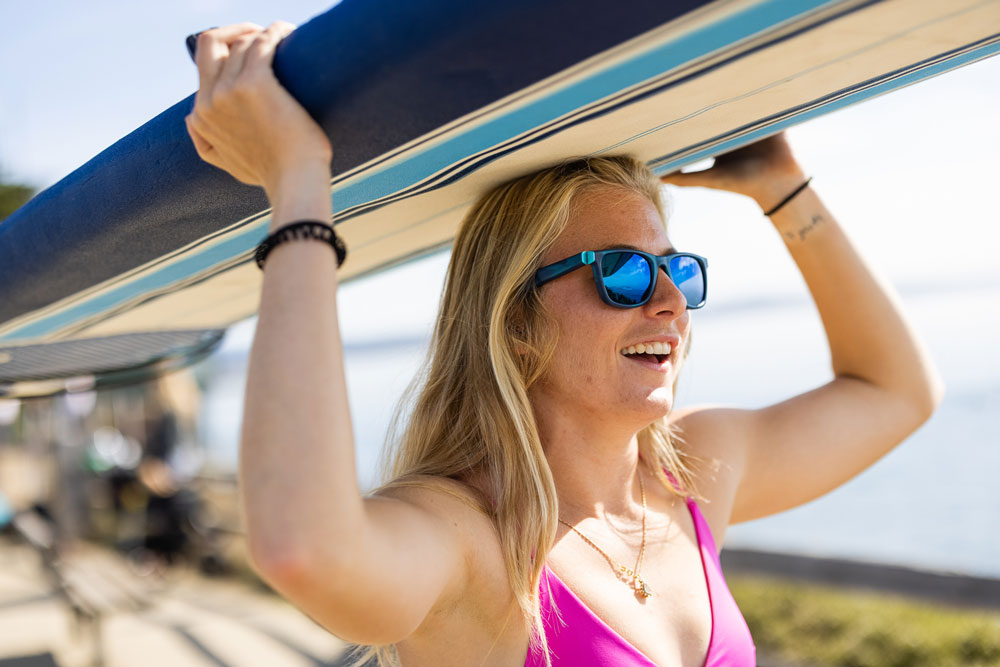 100% of the proceeds from the sales of these sunglasses will go directly to continued cleanup operations. When we return to the patch, because of your support, we estimate that we can clean an area equivalent to 24 football fields of the Great Pacific Garbage Patch from the proceeds of just one pair of sunglasses. If we sell every pair, that means we could clean half a million football fields worth of ocean.
From the ocean to landing in your hands, we want to give you transparency in our process. We caught our first plastic in the Great Pacific Garbage Patch in 2019 and we tracked and traced the entire process, which was audited by independent certification body, DNV GL. We have also carbon compensated for fuel emissions during the offshore campaign.

Now, by supporting our mission, you can give this plastic a second chance and help turn a problem into a solution.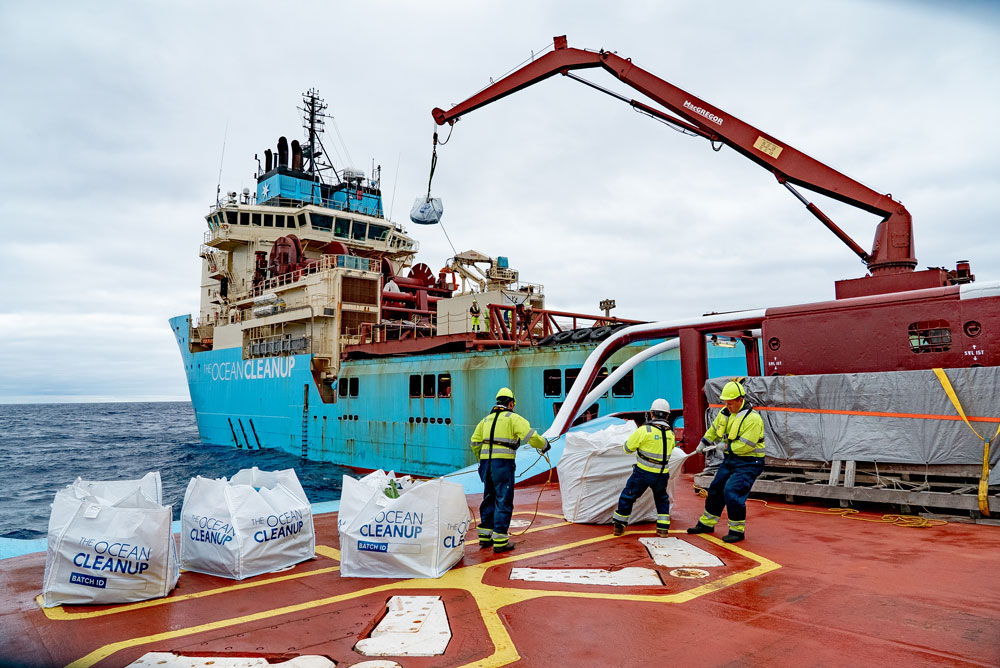 Your support is the reason we are here today and the only way we can reach our goal of clean oceans. Together we can clean half a million football fields worth of the Great Pacific Garbage Patch.
football fields
worth of ocean cleaning funded, of our goal of 500,000 people have told their stories.
We Are
On Board

#theoceancleanup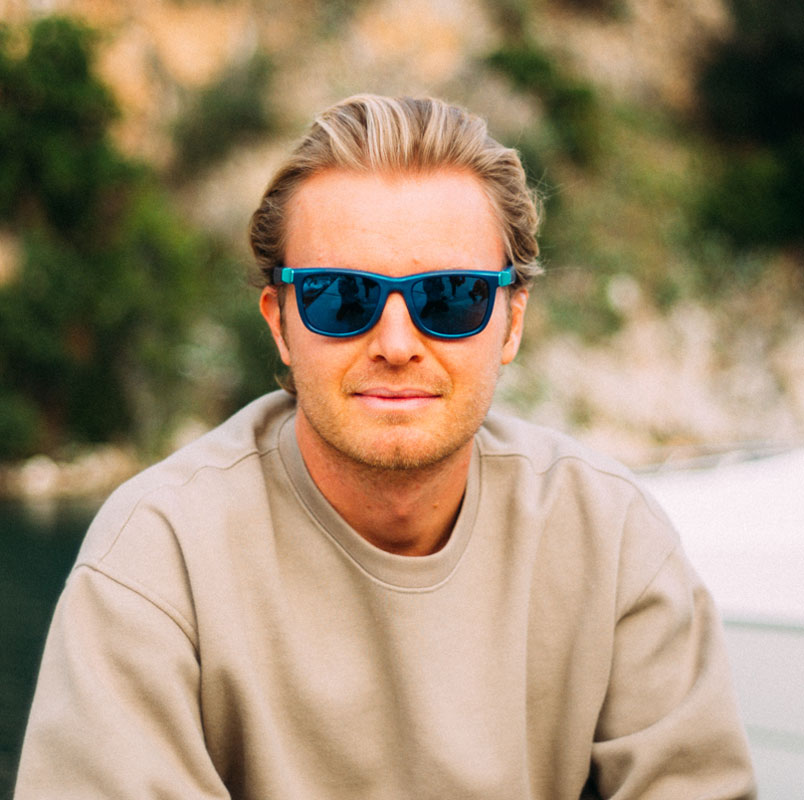 Amazing how one pair of sunglasses enables the cleanup of 24 football fields in the future!
Nico Rosberg, Sustainability Entrepreneur & Formula One Champion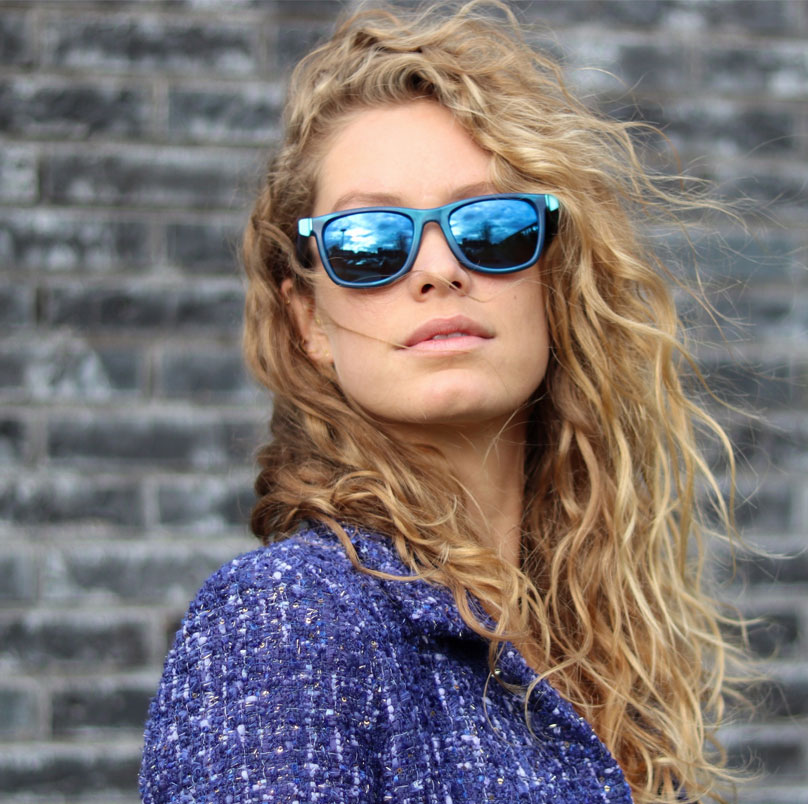 For me The Ocean Cleanup is one of the wonders of the sea. Boyan Slat inspires people and firms to simply act, and I have huge respect for that.
Sharon Pieksma, Miss Universe Netherlands 2019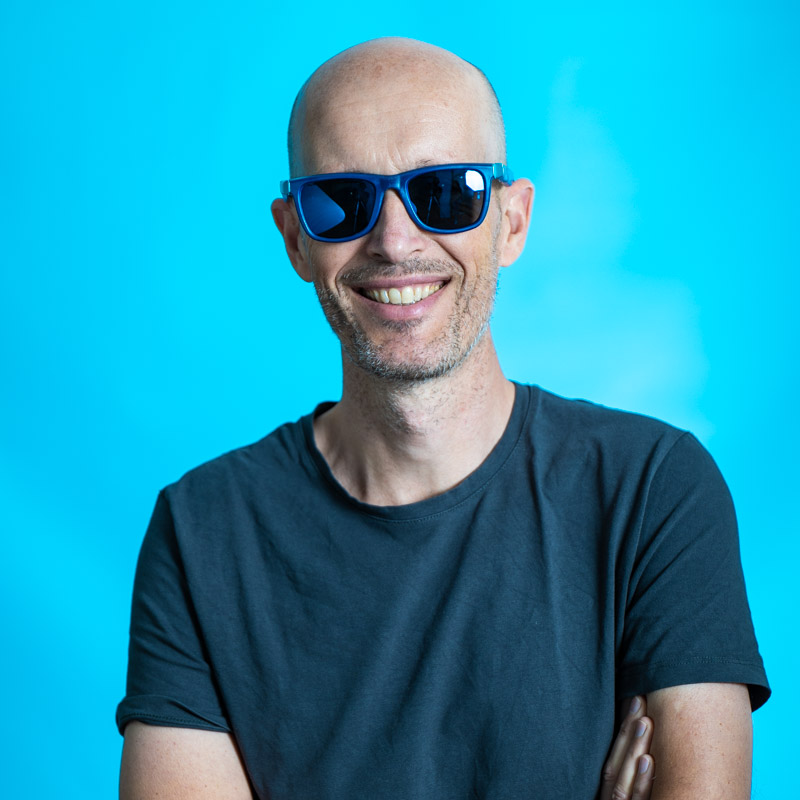 Plastic debris taken out of the ocean with my own hands, made into beautiful sunglasses. Could not be happier with the result.
Jaap, Design Engineer at The Ocean Cleanup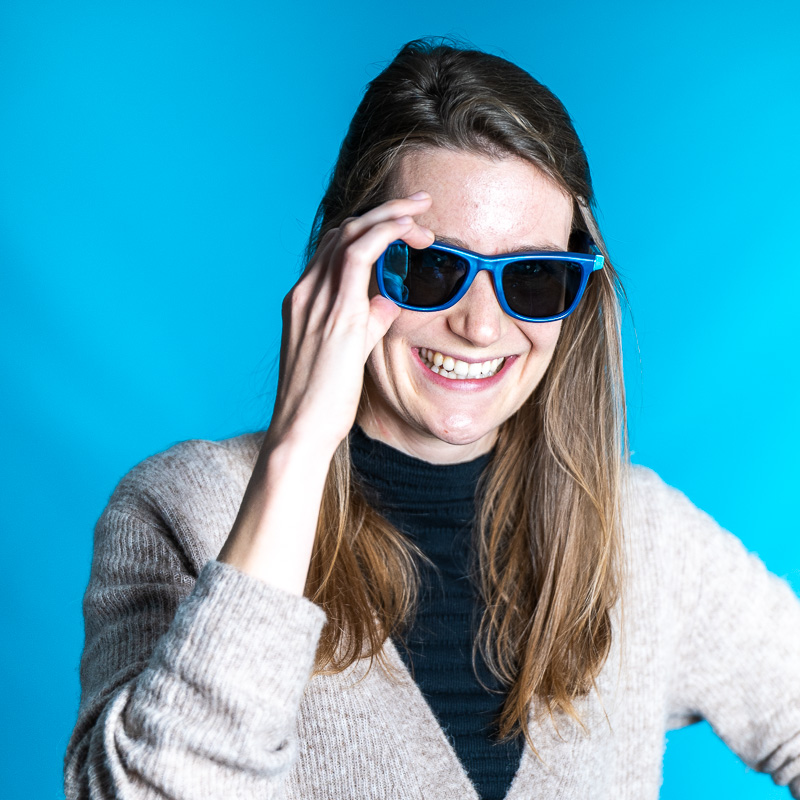 Transforming the trash into The Ocean Cleanup material has been a real journey. To now see the material be the hero of this product is truly amazing.
Eva, Material Development Manager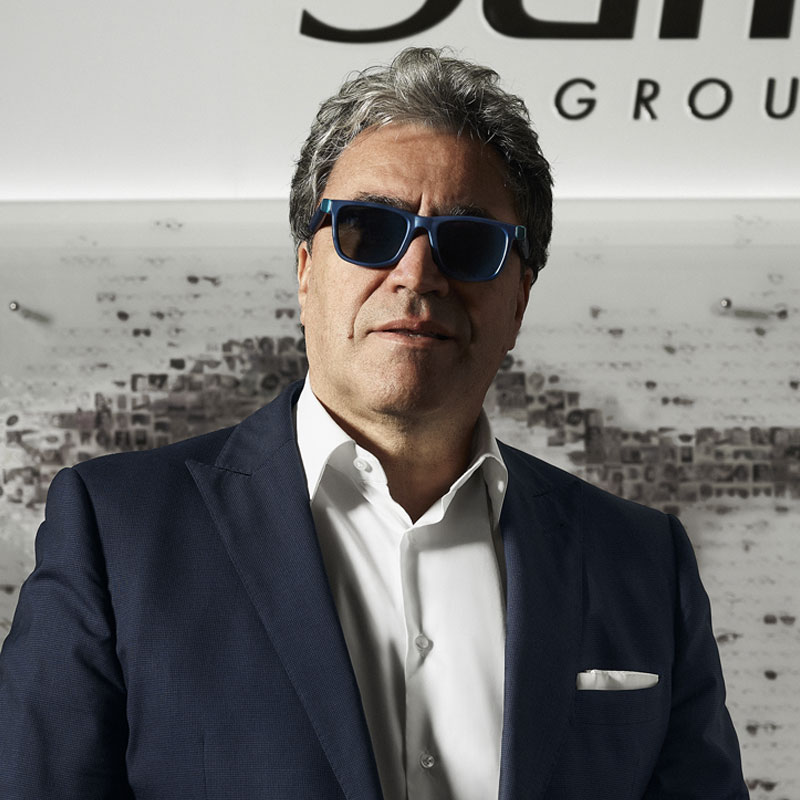 I am very proud of this new project with The Ocean Cleanup to give a second life to the plastic collected from the ocean. Our team worked hard to combine our long history of eyewear manufacturing with material innovations to ensure the high quality, stylistic content and uniqueness of this final product.
Angelo Trocchia, CEO at Safilo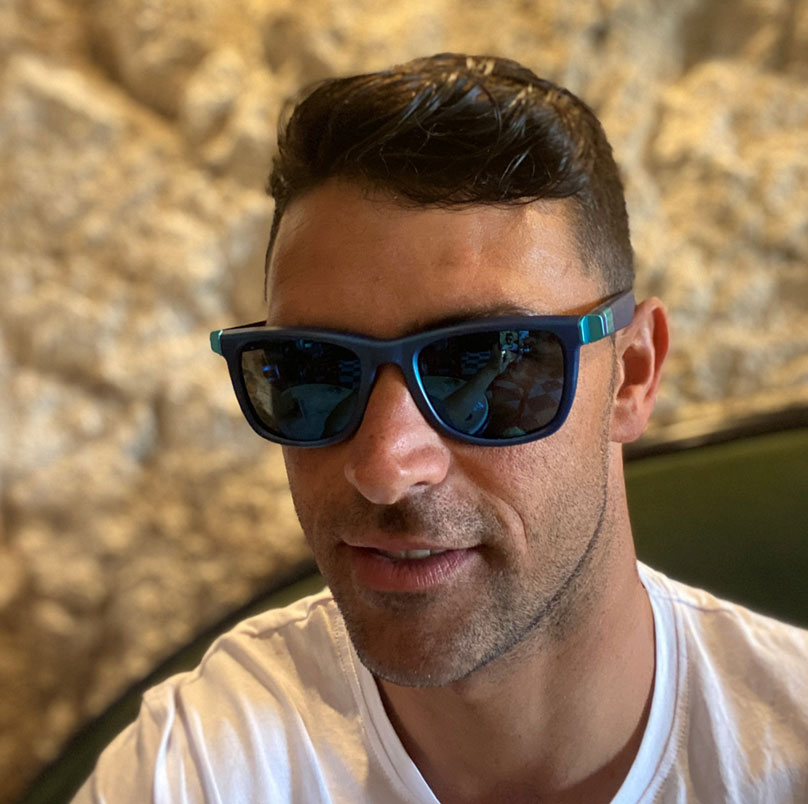 I'm really honored and inspired to join The Ocean Cleanup Team, giving me a chance to share these amazing new ways of catching some of the plastic in our rivers and oceans, lets bring back the beauty we once had.
Francisco Porcella, Pro Surfer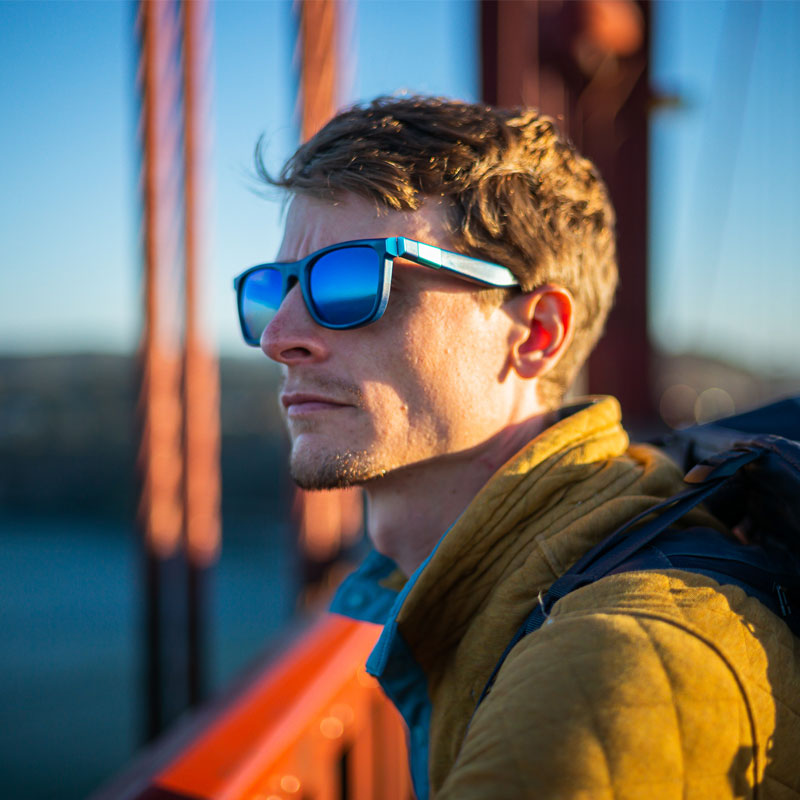 From working and watching the launch of System 001, to seeing these glasses is truly amazing. The overall project just gives me hope for our future.
Toby Harriman, Photographer & Content Creator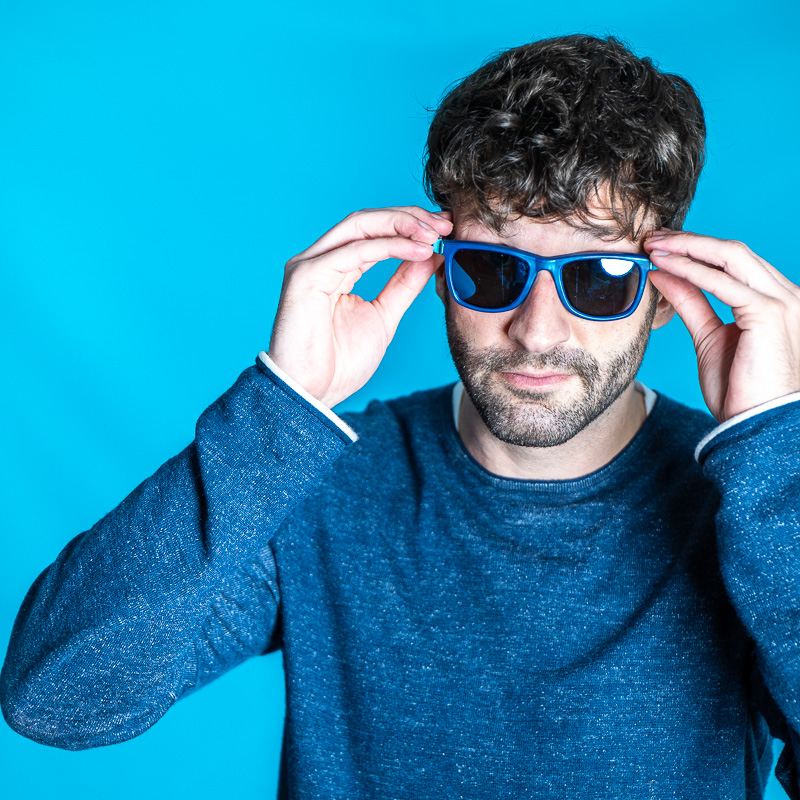 Happy to have helped DNV GL develop an international standard that will ensure transparency in ocean plastic claims.
David, QESH Manager at The Ocean Cleanup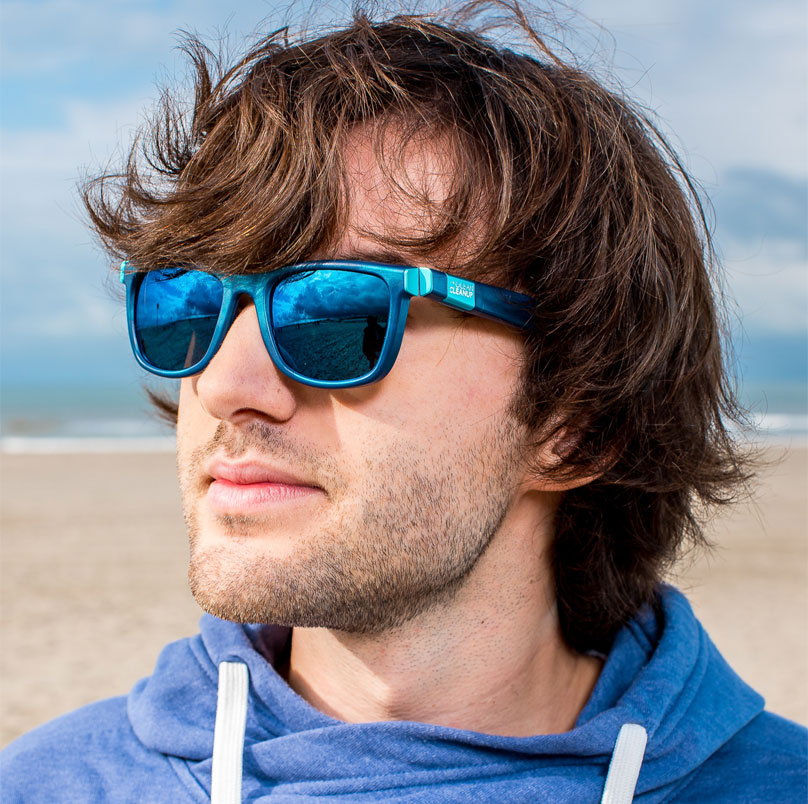 Crazy to think that only a year ago, this was still harmful trash in the middle of the ocean, and now it's something useful and beautiful.
Boyan Slat, Founder and CEO at The Ocean Cleanup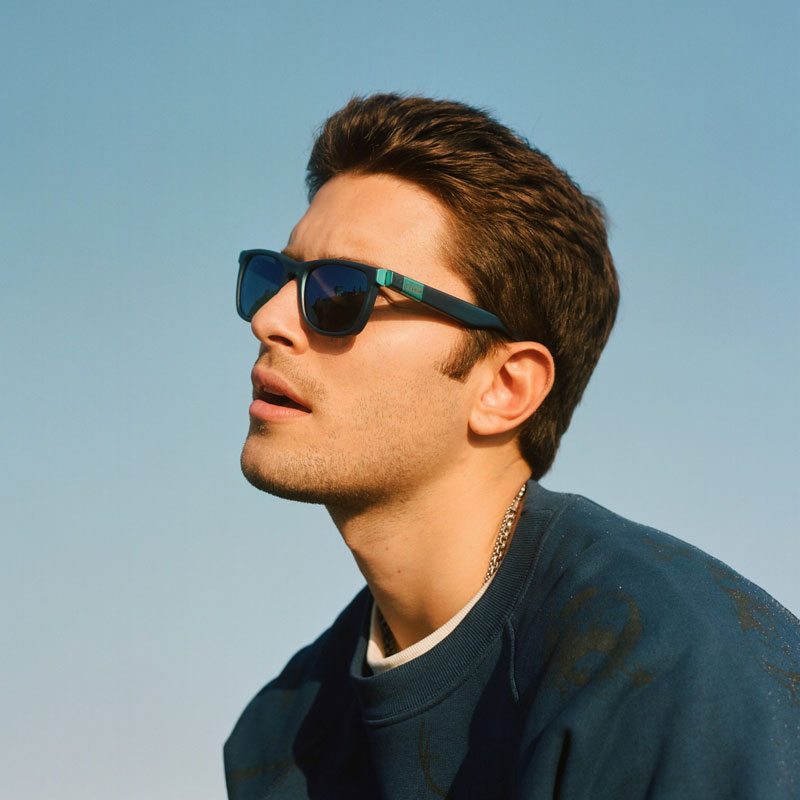 BEYOND honored to be an Ambassador and Supporter of such a Trailblazing Company that focuses on Solutions and Problem-Solving. This is a MAJOR step forward in ridding the Planet of Plastic Pollution
Ronen Rubinstein, Actor
Specs
Size
Frame size:
Unisex model
52/21/140 

52 refers to the lens width in mm
21 refers to the 'bridge size' in mm, which is the width of the part that goes over the nose
140 refers to the temple length in mm

If you are unsure whether this size will fit you, you can compare this with a pair of (sun)glasses that you currently own, or try a similar size to see if it fits.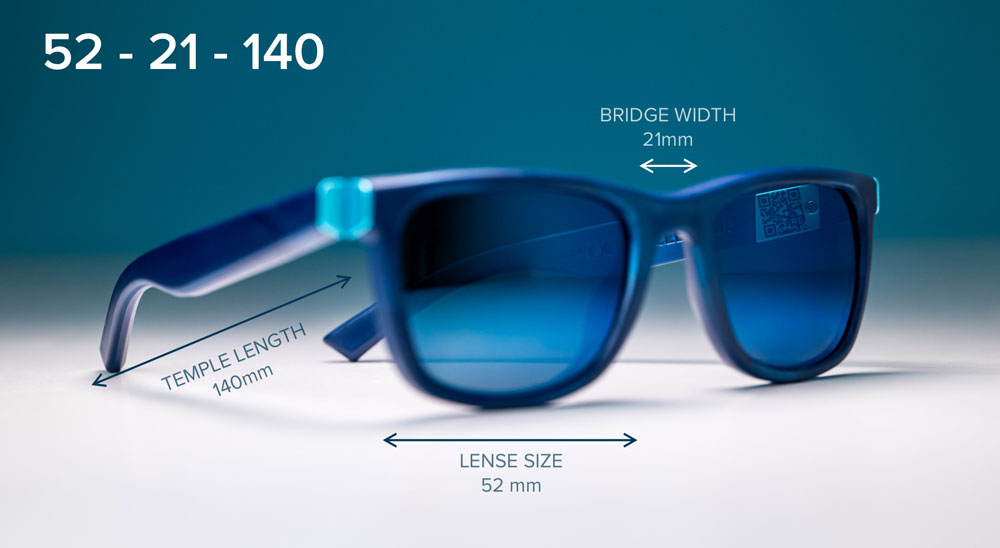 Lenses
Polarized for ultimate comfort and clear view
Category 3
UV 400 protection
Look and Feel
Frame: Navy blue in 2 shades
Hinges: Turquoise glossy
Brand plate: Turquoise glossy, with silver The Ocean Cleanup logo
Case: A tribute to System 001, a.k.a. "Wilson" - black, matte finish - embossed The Ocean Cleanup logo
Pouch: Resembles the big bags used to store the plastic to transport it from the Great Pacific Garbage Patch - white with dark blue text and turquoise strap
Material
Frame: The Ocean CleanupTM plastic - 95% recycled plastic certified from the Great Pacific Garbage Patch - high-density polyethylene (HDPE)
Lenses: Polycarbonate (PC)
Hinges, Brand and QR Code Plates: Recycled stainless steel
Case: Recycled System 001 a.k.a. Wilson. High-density polyethylene (HDPE)
Pouch: Recycled PET bottles
Shipping
Shipment costs are included in the price. This includes all costs of delivery and custom duties.

We aim to ship your order on the next business day.
Delivery time depends on your location, and delivery days are Monday to Saturday with the exception of national holidays. You will receive a track and trace code via email, and you will be able to find the tracking number in your account.

In this FAQ you will find more information about shipping including the estimated delivery time for your region.

Countries we ship to: United States, Canada, all EU countries, Norway, the United Kingdom, Switzerland, Iceland, Monaco, Andorra and Liechtenstein, New Zealand, and Australia.

Returns and warranty
14 days return right: If for any reason you decide to return your product, you can do so within the first 14 days after delivery and at your own cost. You will receive a refund. Please check this FAQ for more information. If you wish to use this 14-days-return right, please contact us via the contact form.

Warranty: We offer a 2 year warranty period. Please check the FAQ for more information on this warranty. In case of any complaints about the product, you can contact us via the contact form.
Gifting
If you would like to gift the sunglasses to someone else, you can do as follows:
1) Initiate checkout
2) Fill in your own billing details
3) Tick the box "Is this a gift?"
4) You can choose to have the sunglasses shipped to yourself or directly to the recipient. If you ship to the recipient, be sure to add the phone number of the recipient so he/she can be called at for delivery (if needed)
5) Proceed to payment
6) You will receive the receipt per emails, as well as updates related to the shipping status.
You will also receive guidelines on how you can enhance the gifting experience to the user including a gift template, if you would like to share something to the receiver before the sunglasses have arrived.
To learn more, read our gifting FAQ